Wiley now has the option to enable automatic updates of your Wiley library holdings on your TDNet Discover portal page.
Follow the next steps to receive your Wiley access token:
Go to the Wiley Online Library Admin Guide, which is available here.
Open the Admin guide and get to the AUTOMATED LIBRARY HOLDINGS on pages 4 and 5.
Directions to generate the token are highlighted with a red border: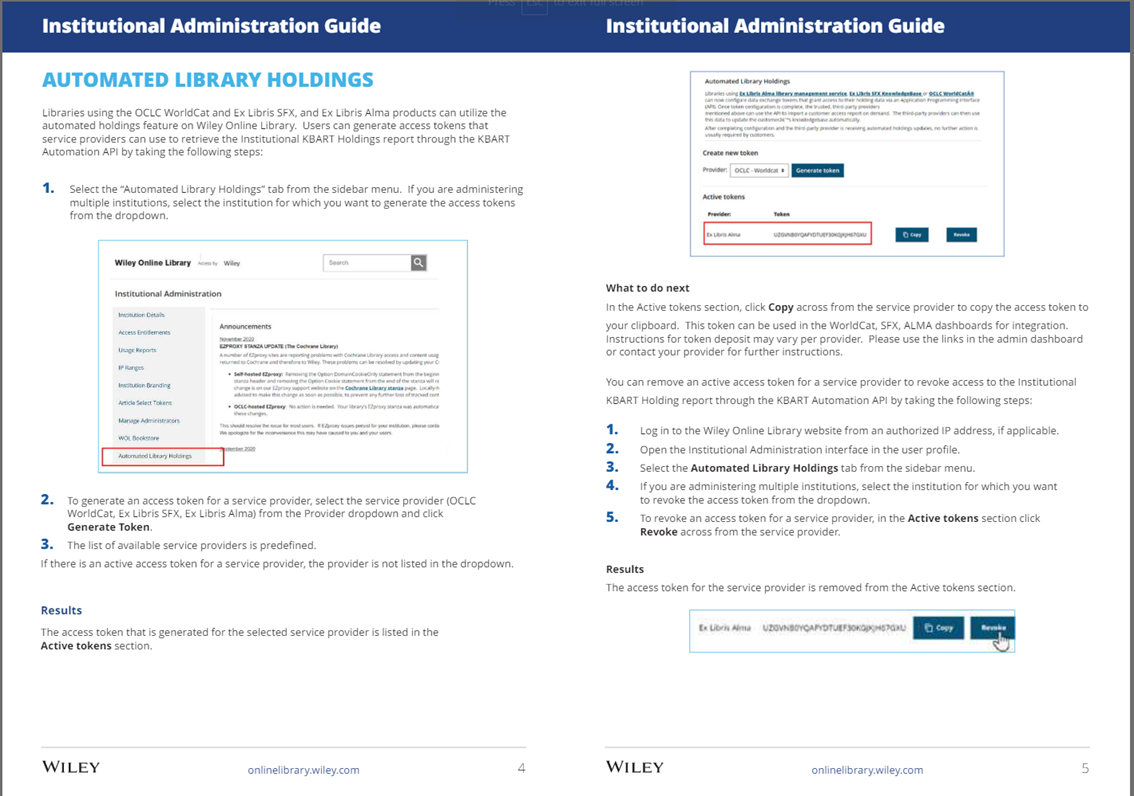 Once your access token is generated, copy it, contact TDNet Support and we will enable the automated process to receive all your Wiley holdings as soon as possible.
Once confirmed, your Wiley content will be added to your holdings and be available in up to 2 weeks.